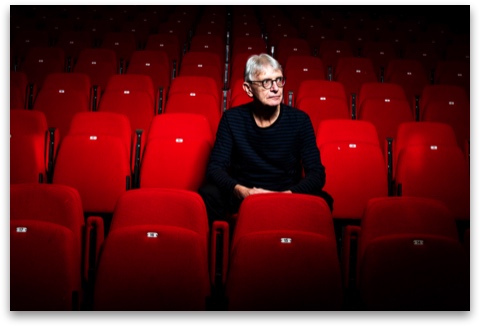 Tom was born in Wimbledon in 1941. Along with a whole generation, hearing Lonnie Donegan records on Radio Luxembourg inspired him to take up the guitar. His parents bought him a guitar and Bert Weedon's instruction book Play In A Day and so useful was this book that after a month he still couldn't even tune the guitar. Luckily, one lunch hour a school friend showed him two chords and he worked out the third chord for himself. Now he was equipped to play all the Rock'n'Roll hits of the 50s and he began to play in various amateur bands – firstly in youth clubs – then in pubs and clubs around London.
His first serious band was The Roosters in 1963 where he played guitar alongside Eric Clapton. Tom then joined Manfred Mann on bass guitar just before they had their first hit 5-4-3-2-1. He soon switched back to guitar and stayed with Manfred Mann for all their hits throughout the 60s until they broke up in 1969.
In 1970 he took up with the songwriters Benny Gallagher and Graham Lyle, singer Dennis Coulson and drummer Hughie Flint to form McGuinness Flint. When I'm Dead And Gone was their biggest hit. All to soon Gallagher and Lyle departed with their songs and McGuinness Flint slowly faded away..
In 1979 Paul Jones invited Tom to join a blues band - imaginatively called The Blues Band - for a couple of gigs. A couple of thousand gigs later the band continues to tour. In 1991 to celebrate Tom's 50th birthday, The Manfreds reunited and have remained together ever since.
Alongside making music Tom has also written for That Was The Week That Was, Time Out and The Tattler. Plus he penned a How-Not-To-Do-It-Yourself guide called So You Want To Be A Rock'n'Roll Star. He also co-directed the award winning South Bank Show on Jimi Hendrix and HAS presented shows on Capital Radio. His compositions have been recorded by artists as diverse as Christie Moore, Don Williams, The Furies and Sylvie Vartan.
Tom continues to do 100 gigs a year with The Manfreds and The Blues Band. Following last year's compilation album PLAYING FOR TIME, Repertoire Records have just released a new solo album by Tom titled SECOND GLANCE