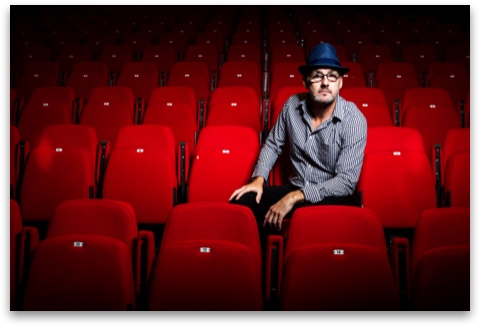 Looking back at Simon Currie's incredible list of credits, it seems a completely natural progression to find him playing alongside THE MANFREDS. From 1983-88 he was a member of The National Youth Jazz Orchestra (NYJO). This enabled him to share the concert platform with the likes of GEORGE SHEARING, MEL TORMÉ, PEGGY LEE, ROSEMARY CLOONEY, SHORTY ROGERS, KAY STARR, BROOK BENTON, AL MARTINO, JOHN WILLIAMS, JIMMY WITHERSPOON, VIC DAMONE and JOHNNY DANKWORTH to name but a few.
His NYJO pedigree gained him invaluable experience and opened up several new doors. By now he was working in different bands and orchestras, and in great demand wherever a brass section was needed. His time spent with JOHNNY HOWARD, RAY McVAY, BERT KAEMPFERT, JOE LOSS, GLENN and HERB MILLER enabled him to travel extensively, to hone his craft, and to broaden his musical range.
During stints playing at The Monte Carlo Casino in the South of France from 1988-90, he found himself backing musical legends as diverse as GEORGE BENSON, STEVIE WONDER, DONNA SUMMER, LIZA MINELLI, THE THREE DEGREES, SAMMY DAVIES JNR, THE TEMPTATIONS, THE FOUR TOPS AND JERRY LEWIS.
Simon is one of a relatively rare breed of musicians who is equally at home playing flute, clarinet, soprano, alto, tenor or baritone sax. He also composes, arranges, does regular session work, and even finds the time to front his own jazz band.
Having played with Mike d'Abo's band on several occasions, Simon was confidently recommended as the ideal candidate to replace Mike Vickers once he retired from playing in 2001. Simon has proved himself to be a worthy contributor to THE MANFREDS, both on stage and on record.