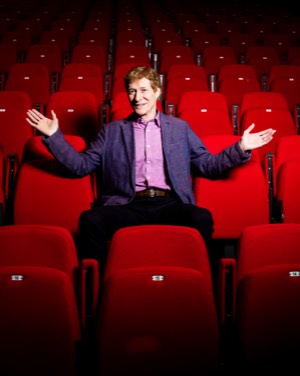 Paul Jones was awarded Harmonica Player Of The Year in 2010, 2011 and 2012 at the British Blues Awards., earning him a place the Hall of Fame.
Apart from The Manfreds and The Blues Band, the long and growing list of those he has played for, both live and on record, includes Chris Barber, Eric Bibb, Joe Bonamassa, Gary Brooker, Jack Bruce, Eric Clapton, David Essex, Louisiana Red, Katie Melua, Memphis Slim, Tom Robinson, Percy Sledge, Edwin Starr, Sandi Thom, Robin Trower, Tina Turner, Tim Rice and Andrew Lloyd Webber , He also played with The Royal Ballet Sinfonia for the world premiere of the ballet Street.
However, the list of those whose approaches were declined is, in some cases, even more impressive; which brings us to the oft-repeated tale of Paul's refusal of an offer from Brian Jones in 1962 to join the fledgling Rolling Stones. What is much less often repeated is the fact that Paul had just accepted a job with a dance band – which, at the time, was financially much more attractive.
It didn't lead anywhere, though, and when the call came (fifty-four years ago!) to join Mike Hugg and Manfred Mann in their new venture, Paul took the chance. It paid off; within a year, the three of them had responded to a commission to provide a signature-tune for the TV programme Ready, Steady, Go!. The marriage of show and song proved mutually beneficial, providing the band with their first hit, 5-4-3-2-1.
After several others, including the number one hits Do Wah Diddy and Pretty Flamingo, Paul went solo and had a few more, notably 1've Been A Bad, Bad Boy, from the film Privilege. This was followed by TV drama, a second film, The Committee, a couple of fringe plays – and then a full-time theatre career, beginning with Conduct Unbecoming, in which he acted at Bristol Old Vic, in London's West End and on Broadway. He has also portrayed several Shakespeare roles including Hamlet, Romeo, and Mark Antony, and he starred in plays by Shaw, Anouilh, and the odd musical such as Pippin and Joseph..
By 1979, Paul had decided the time was right for a band playing the blues. The result was The Blues Band. After 20-odd albums and over 35 years of touring the world, the band continues to attract new generations of fans.
Not that acting has been entirely neglected; after a stint in Lloyd Webber's Cats, he joined Sir Richard Eyre's company at The Royal National Theatre to play MacHeath in The Beggar's Opera and Sky in Guys And Dolls,. He went on to star in The Royal Shakespeare Company's Kiss me, Kate.. These three productions also starred Fiona Hendley, whom Paul married in 1984 (an indirect result of the final scene of Guys And Dolls!).
In 2011, The Blues Foundation honoured Paul in Memphis, Tennessee, with their Keeping Blues Alive award, and the British Blues Awards made him Broadcaster Of The Year (in which category he has another place in the Hall of Fame). In the same year, they also gave him a Lifetime Achievement Award. Meanwhile the European Blues Awards made him best harmonica-player in 2013 and best Blues Radio Programme in that year as well as 2014 and 2015. He also won best harmonica-player plus best broadcaster in Blues Matters magazine's Writers' Poll. Paul is also the recipient of a BASCA Gold Badge Award.
Doctor of Music (University Of Portsmouth) and President of The National Harmonica League, Paul is patron of several organisations, including Cranleigh Arts Centre and The National Jazz Archive. He has played and sung on many film and TV soundtracks, some of which he also composed, and his songs have been recorded by various artists from early Steppenwolf to Helen Shapiro to Ten Years After. He has been a castaway on Desert Island Discs, the subject of This Is Your Life, and a contributor of specialist questions for Mastermind.
Paul and his wife Fiona have a Christian ministry which has taken them all around the United Kingdom, and as far afield as Bulgaria, the Falkland Islands and the USA.