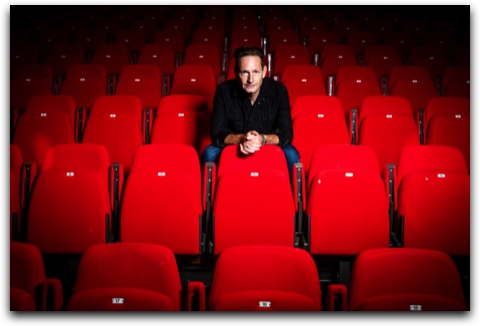 Born in Leeds in 1962, Marcus studied piano from the age of nine. He started playing bass guitar/double bass in high school then went on to Leeds College of Music to study Jazz and Light Music as a pianist, but changed to bass after one year and graduated in 1983. After leaving college he joined a local band, Brendan Croker And The 5 O'Clock Shadows. On the last of their three albums he worked with Mark Knopfler, Eric Clapton and Tanita Tikaram. Following a successful album and tour with the Notting Hillbillies, he worked with Mike Lindup of Level 42 fame.
In the ensuing years he has worked with Tasmin Archer, Paul Young, Al Green, Jon Secada, Lulu, Steve Earl, Emmylou Harris, Daniel Lanois, Bert Jansch, Rod Stewart, Eternal, Fine Young Cannibals, Heather Small, Rosalie Deighton, Andrea Corr, Sharon Corr and Jimmy Nail among others. He has been involved with Tin Tin Out playing on mixes for Tina Turner, Sting and Mariah Carey, but they had their biggest hit with Emma (Baby Spice) Bunton. He can also be heard and seen on the Sunn Record Tribute film and album where he made up the rhythm section with Elvis Presley's original band members Scotty More and DJ Fontana to do tracks with Mark Knopfler, Brian Ferry, Zucchero and Jools Holland. Marcus can still been seen regularly on TV as part of the house band for the hit Sky TV show 'don't forget the lyrics' hosted by Shane Richie.
Marcus also has been writing and producing from his Norbury Brook Studio in south London for the last 10 years. He has co written and produced with many artists including Miracle Mile, where with musical partner Trevor jones made the Mercury music prize long list for the album 'Glow', had the Sunday Times record of the week with the album 'Limbo' and Pop song of the year with 'Lights of home'.
He has also written and produced many albums with his partner Lucinda Drayton who has sold over 100 000 albums and who wrote the number one hit 'the real thing' in 1994. Marcus and Lucinda were also part of the super group 'the gathering' who's album 'startled by the familiar' has just been remastered for Linn records along with a selection of his other productions over the last 10 years.
Since 2012 Marcus has worked with Number 1 selling artist Rumer. Has produced and written a new Miracle Mile album which was Record of the month in Hifi News and gained critical acclaim. Produced and played on two albums for 70's star Russell Oliver Stone. Produced/played on solo artist Jones latest CD to critical acclaim ; Jeremy Searl of the independent said 'the best album you'll hear all year'.
Over the past few years, Marcus has moved into the world of film composing and written the scores for two award winning films; Transcending the storm and Eternities sunrise.
Last year Marcus also sang and played on the hit album by Alexander Armstrong 'Upon a distant shore', also co writing the title track with his partner Lucinda Drayton. He continues to work with Mark Knopfler on various projects.
This years sees the release of Marcus's first solo album 'Heard' an album of Blues, soul and jazz influenced tunes showcasing Marcus' talents as a guitar player and composer fronting an amazing band of world class players.