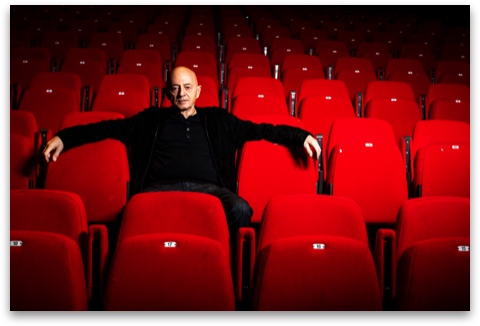 In 1962 Mike hired Manfred to play with him in a jazz combo for a summer season at Butlins Holiday Camp. Returning to London they quickly formed the Mann-Hugg Quartet, with Mike on vibraphone and Manfred on piano. Slowly the blues began to dominate – adding 4 brass and PP Jones on vocals, Mike switched to drums and they became The Blues Brothers. By the time EMI signed them up in 1963 they were down to a 5 piece and had a new name. EMI insisted they change the name of the band to Manfred Mann, The Blues Brothers not being considered strong enough.
Mike co-wrote their first hit single 5-4-3-2-1 which was used as the signature tune for TV's Ready Steady Go.
As well as writing and performing with the band, Mike teamed up with Manfred to write and produce hundreds of TV jingles, winning many awards. They were also commissioned to compose the memorable soundtrack to the movie Up the Junction. The disbanding of Manfred Mann in 1969 presented Mike with a new direction, this time with Manfred Mann Chapter Three. He left the drum stool and became vocalist and keyboard player, as well as writing most of the bands repertoire. Chapter Three lasted two years, and the band's demise offered the chance to write and record two solo albums,
"Somewhere", and "Stress and Strain".
He continued composing music for commercials and TV which produced a hit single – The Likely Lads theme written for the much loved BBC TV Show.
By the early eighties he was working with a Fairlight, one of the first computer musical instruments; he continues working in the digital domaine but now on state of the art PC's.
Recently rediscovering his love of acoustic piano jazz, he formed a trio, PBD, with Marcus Cliffe on bass and Kit Jolliffe on drums.
He has also just recorded a new album with Simon Currie which will be available early in 2015.
All this keeps Mike busy, but he still loves playing with The Manfreds. It is now over 50 years since Mike and Manfred formed the band, determined to make their mark in, and a living from, music. This they have done surpassing their wildest dreams.
When Mike decided at age 16 he wanted a career in music, it was thought by most to be a hopeless dream. But the doubters have been proved wrong.
The beat goes on…..